Have you ever seen someone's face get red after they've had a drink or two? It's not because they're shy or drunk. This is a condition known as alcohol flush reaction.
The alcohol flush, also known as alcohol intolerance, is common among East Asians. It happens because of a difference in our genes, which affects how our bodies break down alcohol.
The signs of this alcohol intolerance are uncomfortable, including redness, feeling sick, a throbbing head, and a fast heartbeat. There's also a risk that it could increase the chances of getting certain kinds of cancer, like cancer of the esophagus.
In this article, we'll help you understand what happens in your body when you drink, and how genetics causes alcohol flush. Understanding this can help you make better choices about drinking and look after your health.
Your Wellness, Personalized to Your DNA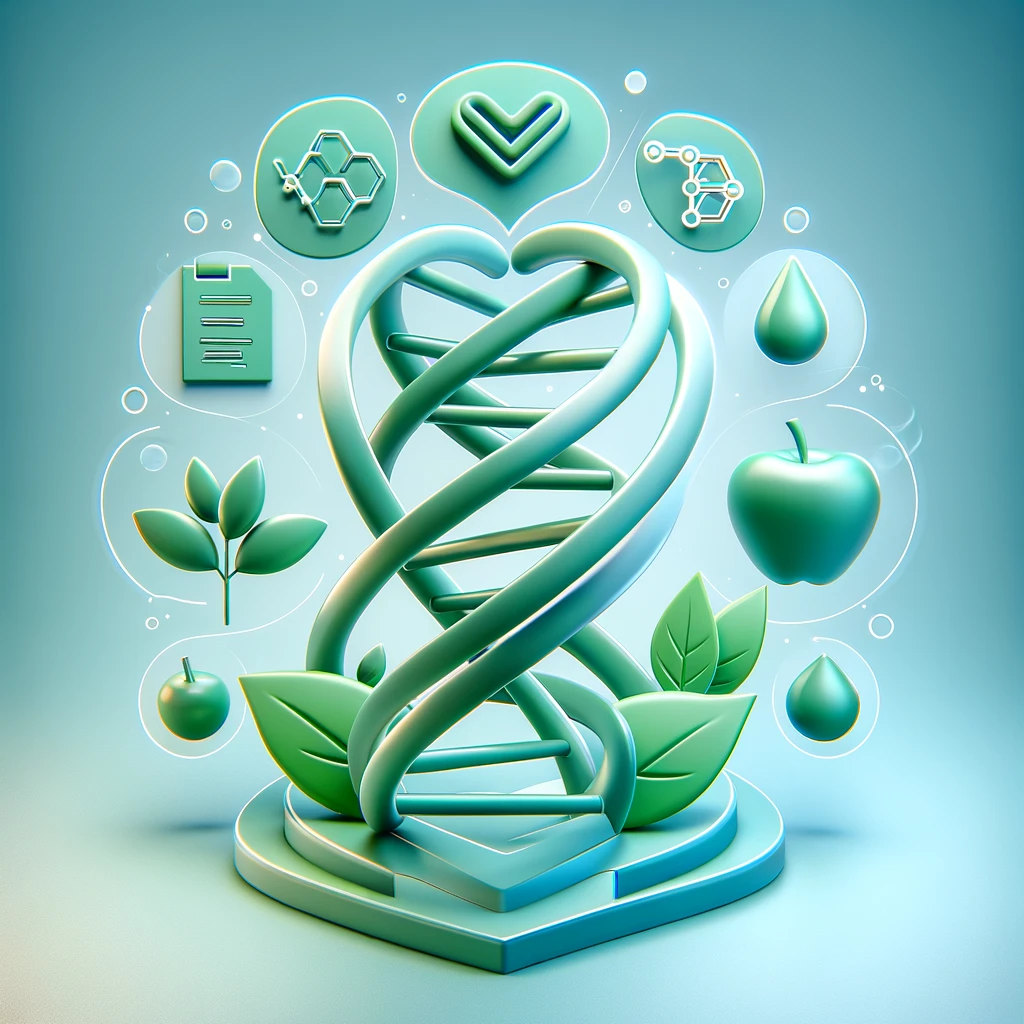 Empower Your Health Choices
✔ Tailored Diet & Weight Loss Plans
✔ Mental Health & Memory Insights
✔ Customized Vitamin Recommendations
Embark on a journey through your genetic landscape to uncover the secrets of your body's potential. Understand how your genes influence your health risks, from diet and weight loss to immunity and heart health. Your DNA can guide your wellness path - let's explore it together.
Don't forget to use code
SUMEET603
for a minimum $9.95 discount!
Unlock Your Genetic Insights Here!
The Science Behind Alcohol Flush: Causes and Genetics
Wondering why alcohol intolerance or "Asian flush" occurs? It revolves around our body's ability to metabolize alcohol.
Typically, our bodies utilize two liver enzymes to break down alcohol.
Alcohol dehydrogenase(ADH), the first enzyme, transforms alcohol into acetaldehyde, a toxic molecule.
The second enzyme, aldehyde dehydrogenase 2 (ALDH2), converts acetaldehyde into acetate, a less harmful substance.
Some people have defective ALDH enzyme that means that they can't break down acetaldehyde quickly enough, and it builds up in their blood and tissues when they drink.
This makes their blood vessels get bigger, which causes redness and other symptoms.
Genetics play a major role in determining who experiences alcohol flush reaction and who does not.
The ALDH2 gene, located on chromosome 12, is the main gene that influences alcohol flush reaction.
This gene has two common variants: ALDH21 and ALDH22. The ALDH21 variant codes for a normal ALDH enzyme that can metabolize acetaldehyde efficiently. The ALDH22 variant codes for a defective ALDH enzyme that has reduced or no activity.
People who inherit two copies of the ALDH21 variant (ALDH21/1) have normal ALDH function and do not experience alcohol flush reaction. People who inherit one copy of the ALDH21 variant and one copy of the ALDH22 variant (ALDH21/2) have reduced ALDH function and experience mild to moderate alcohol flush reaction.
People who inherit two copies of the ALDH22 variant (ALDH2*2/2) have no ALDH function and experience severe alcohol flush reaction.
Identifying Those Most Susceptible to Alcohol Flush
People of East Asian descent, such as Chinese, Japanese, and Korean, are more likely to experience alcohol flush or intolerance for alcohol.
More than one in three people with East Asian heritage exhibit flushing when consuming alcohol.
However, this reaction isn't exclusive to East Asians. Though rare, alcohol flush can occur in other ethnic groups as well.
The ALDH2*2 variant impacts about 8% of the global population, equating to roughly 560 million people. It's particularly prevalent in certain groups, like Taiwanese, where the prevalence can reach as high as 45%.
Signs of Alcohol Flush
The most obvious sign of alcohol flush is redness or flushing in the face, but it can also happen in other parts of the body like the neck and chest.
This is because alcohol makes the blood vessels in your skin get wider, which lets more blood flow through them and gives you a flushed look.
Other signs of alcohol flush include:
Feeling hot or warm
A fast heartbeat or palpitations
Feeling sick or nauseous
Headaches
Dizziness
hives
low blood pressure
exacerbate asthma
Feeling tired or weak
These symptoms usually start about half an hour after drinking alcohol and can last for a few hours.
However, they can vary between different people. Some people might get a severe reaction from only one drink, while others might be able to drink more before they get symptoms.
Importantly, the alcohol flush reaction is associated with a higher risk of certain types of cancer.
Other things that can lead to Alcohol flush
But it's not just genes that can make alcohol metabolism and alcohol flush happen. Some things from outside the body, like certain medicines or health problems, can also mess with ADH or ALDH and make acetaldehyde levels go up.
For example, some medicines for diabetes, high cholesterol, or infections can stop ALDH from working and cause redness when you drink alcohol.
In the same way, liver disease or stomach ulcers can make ADH work less well and cause a build-up of acetaldehyde.
There are also some wrong ideas about what causes alcohol flush.
Some people think that it happens because you're allergic to alcohol or something in it.
But this isn't true, because alcohol flush isn't an allergic reaction, it's a problem with how your body breaks down alcohol.
Another wrong idea is that it happens because you drink too much or too quickly. But this isn't true either, because you can get alcohol flush even if you only drink a little bit or take your time.
Health Risks Associated with Alcohol Intolerance
While the red flush itself isn't immediately harmful, those experiencing it face a heightened risk of health issues.
For instance, a study on Korean men discovered that those who exhibited flushing after alcohol consumption had a considerably higher risk of high blood pressure when they drank four or more drinks per week.
In contrast, men who didn't exhibit flushing didn't see an increased risk of high blood pressure until they drank eight or more drinks per week.
Research has also associated alcohol consumption with certain types of cancer, attributing this increased risk to heightened acetaldehyde levels.
Elevated levels of acetaldehyde can attack the body's cellular DNA, potentially triggering cancer cell growth. For example, men exhibiting facial flushing had a higher risk of esophageal cancer.
Recent studies suggest that alcohol flush is linked to an elevated risk of coronary artery disease due to an inflammatory response in the blood vessels that restricts blood flow.
There's also a heightened risk for other conditions like diabetes and various cancers, particularly for regular drinkers with the ALDH2*2 variant.
Ways to Deal With Alcohol Flush
Unfortunately, there's no cure for alcohol flush. However, there are some things you can do to manage it:
Avoid or limit alcohol: The best way to prevent alcohol flush is to avoid alcohol. If you do drink, limit how much you have and take your time.
Stay hydrated: Drinking water can help your body get rid of acetaldehyde more quickly.
Choose Drinks Wisely: Different types of alcohol can cause different reactions. Drinks with higher concentrations of alcohol, like spirits, are more likely to cause a flush than those with lower concentrations, like beer or wine. Additionally, some people find that certain types of drinks, such as red wine, are more likely to trigger a flush than others.
Eat before you drink: Having food in your stomach can slow down how quickly your body absorbs alcohol, which can help prevent a flush.
Avoid Triggers: Besides alcohol, other factors can contribute to flushing, like hot or spicy food, stress, and warm temperatures. Avoiding these triggers can help reduce the severity of the flush.
Check your medicines: Some medicines can interfere with how your body breaks down alcohol. If you're on any medication, check with your doctor to see if it could be contributing to your alcohol flush.
Consider antihistamines: Some people find that taking an over-the-counter antihistamine before they drink can help reduce their flush. However, this should be done with caution and only after consulting with a healthcare provider.
Consult with a Healthcare Provider: If you experience severe reactions or discomfort when drinking alcohol, discussing it with a healthcare provider will be best. They can provide personalized advice and rule out any other potential health issues.
While these tips can help you manage your symptoms, it's important to remember that they can't protect you from the increased cancer risk associated with alcohol flush.
The best way to lower your risk is to limit your alcohol intake or avoid it altogether.
Diagnosing Alcohol Intolerance
The diagnosis of alcohol intolerance usually involves a physical exam and a detailed discussion of symptoms with a healthcare provider.
Additionally, specific tests might be requested:
A skin test like an ethanol patch test can help determine whether your skin is reacting to alcohol.
A blood test can measure your immune system's response to a particular substance by checking the quantity of allergy-type antibodies (immunoglobulin E antibodies) in your bloodstream. However, these tests aren't always accurate.
Genetic testing can also be used to confirm the presence of the ALDH2*2 gene variant, particularly in individuals of East Asian descent.
Is Alcohol Flush And Alcohol Allergy Same?
Alcohol intolerance and alcohol allergy, while seemingly similar, are distinct physiological reactions to alcohol.
Alcohol intolerance, often linked to a genetic variant, results from the body's inability to metabolize alcohol efficiently. Symptoms typically include facial flushing, nausea, and rapid heartbeat after alcohol consumption.
On the other hand, an alcohol allergy, which is rare, involves an immune system reaction to an ingredient in alcohol, not the alcohol itself. Symptoms can be severe and include hives, difficulty breathing, or even anaphylaxis.
It's essential to distinguish between these conditions, as they require different management strategies.
Final Thoughts
Alcohol flush is a common condition that can be uncomfortable and carry serious health risks.
However, by understanding what causes it and how to manage it, you can make informed decisions about your alcohol consumption and look after your health.
If you think you might have an alcohol flush, consider speaking to a healthcare provider to understand your risk and what you can do about it.
While alcohol might be a part of social and celebratory events, it's important to consume it responsibly and be mindful of its effects on your body.
References: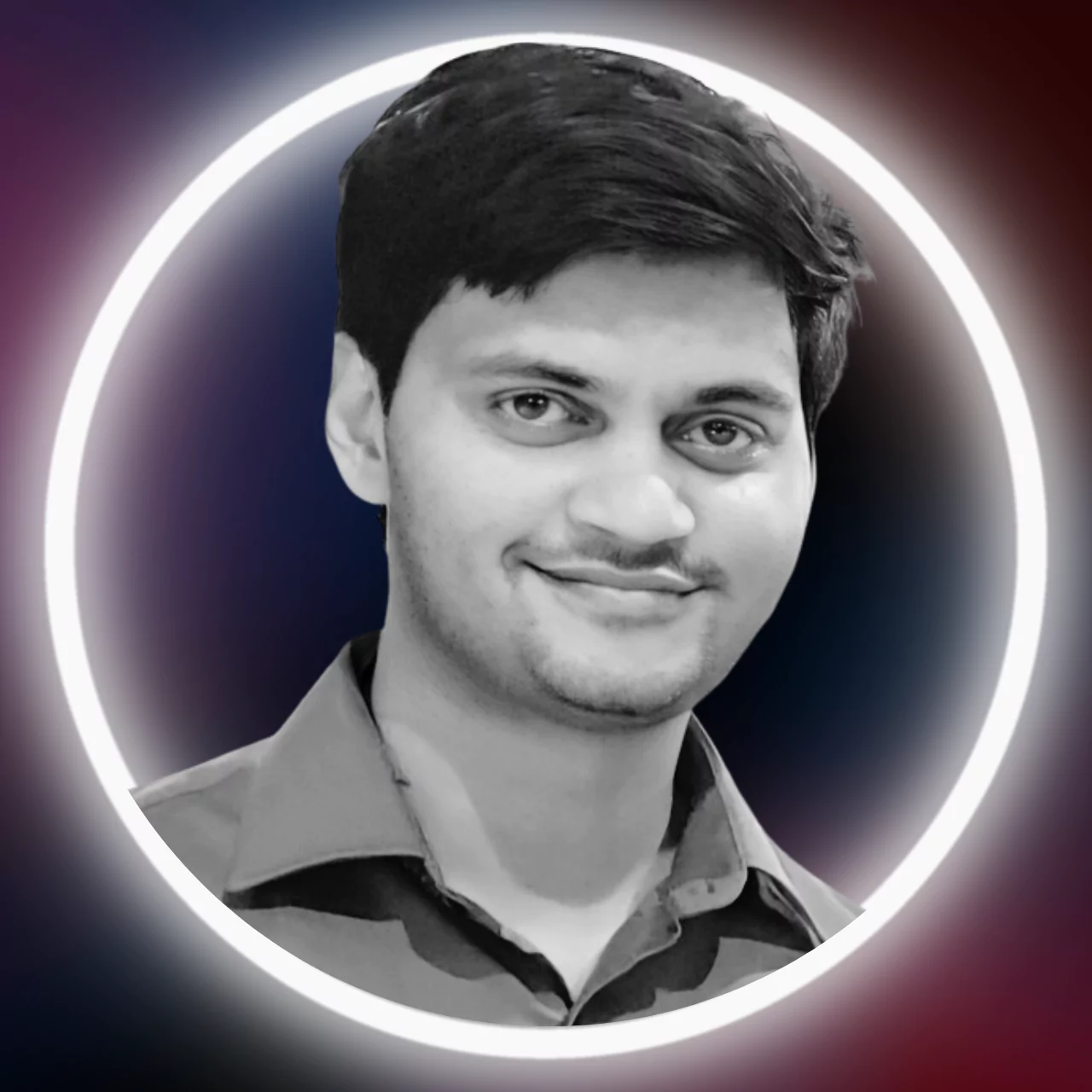 Dr. Sumeet is a seasoned geneticist turned wellness educator and successful financial blogger. GenesWellness.com, leverages his rich academic background and passion for sharing knowledge online to demystify the role of genetics in wellness. His work is globally published and he is quoted on top health platforms like Medical News Today, Healthline, MDLinx, Verywell Mind, NCOA, and more. Using his unique mix of genetics expertise and digital fluency, Dr. Sumeet inspires readers toward healthier, more informed lifestyles.